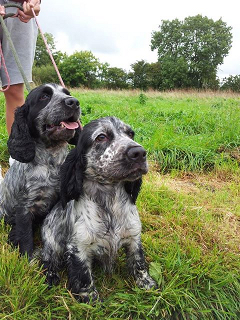 Lynncrest Boarding Kennels ~ Daily Routine
Cleaning
Each morning begins with a thorough cleaning of the individual kennels and this is repeated during the day as required.
Meals
Meals, including the type & quantity of food, are made in our hygiene-approved kitchen and given in accordance with your instructions.
Alternatively, our pricing structure facilitates the option for the dog owner to provide food and treats for their dog(s).
Exercise
Our exercise routine includes at least two daily walks in our adjoining field area.
These will be appropriate to your dog's breed, age, health and your own wishes.
Home from home
To minimise any upsets, we try to ensure that your dog's daily routine in the kennels matches that at home.